Aanbieding!
Lace Dress
Ivory lace dress by Aletta. Featuring a round neck with lace ruffles. The skirt has lace inserts, with a lace trim at the base and lace bows.
100% cotton jersey (soft, stretchy)
upperlining 100% lace
handwash only
Beschrijving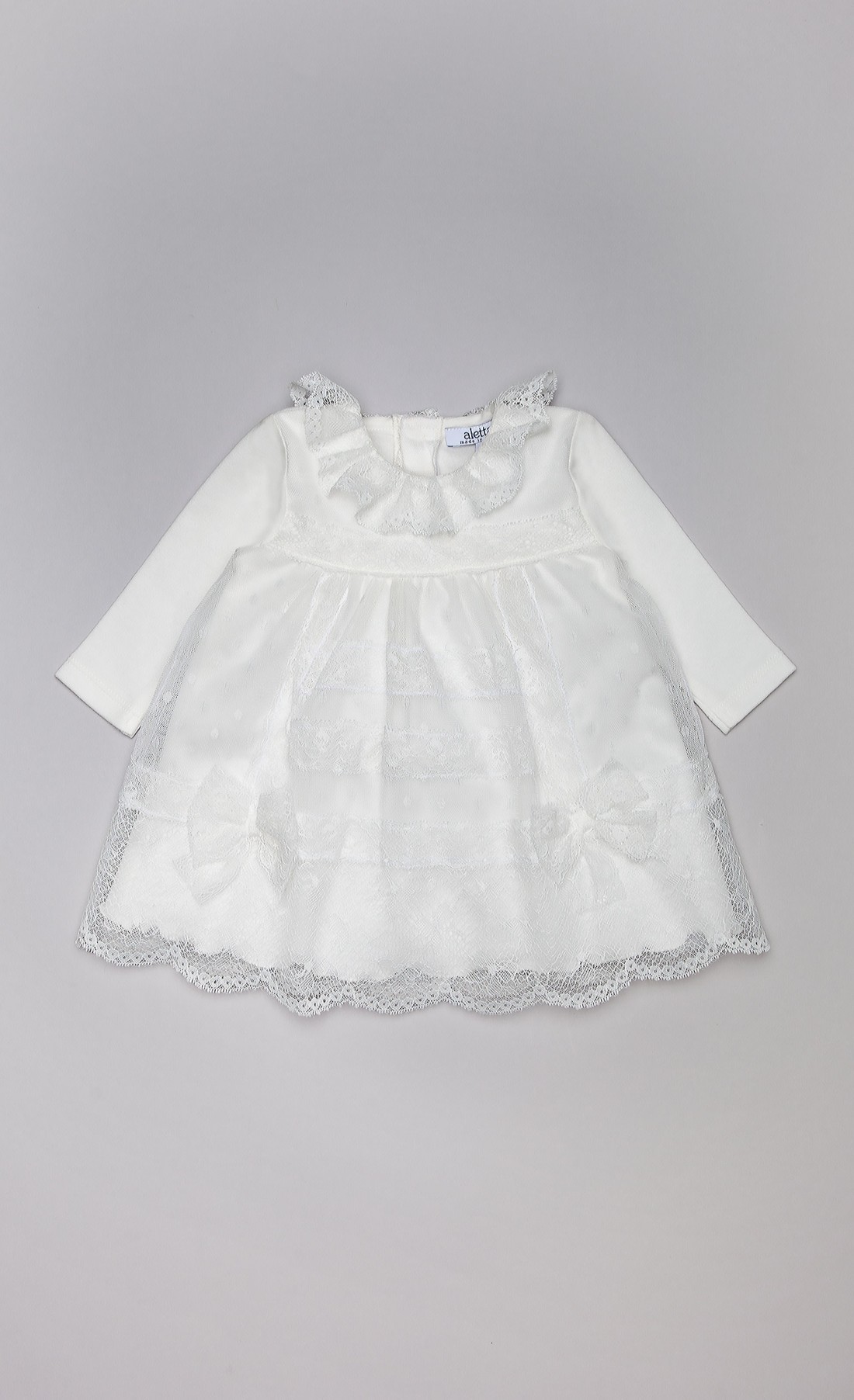 Merk
Aletta
Established in 1957 and made exclusively in Italy, Aletta create timelessly tailored childrenswear filled with carefree charm.